---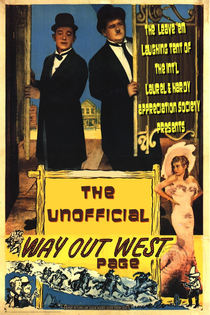 An on-line tribute to Stan Laurel & Oliver Hardy's classic comedy Western
Created on April 14, 2010 by Steve Bailey
My Guestbook


---
"Most Laurel & Hardy fans have probably memorized Way Out West, so it's refreshing to see a website that takes a fresh, objective, and comprehensive look at this Laurel & Hardy classic. Steve Bailey's observations and comments are not provocative or argumentative, but 'just to give L & H buffs something to think about.' He gives the online audience some good reading, and plenty of it!"
-- Scott MacGillivray - Author, Laurel & Hardy: From the Forties Forward, Revised and Expanded, and the Corresponding Secretary of Sons of the Desert

---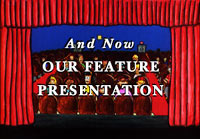 Table of Contents
Reel I: Introduction to This Website (recommended reading before proceeding further)

Reel II: The Movie's Credits

Reel III: The Laurel & Hardy Repertory Company

Reel IV: A Tribute to James Finlayson

Reel V: About the Movie's Script

Reel VI: The Great Credit Controversy

Reel VII: Musical Interludes

Reel VIII: Laurel & Hardy Sing-Along

Reel IX: Trouble, Right Here in Brushwood Gulch

Reel X: Laurel & Hardy's History with Horses

Reel XI: Way Out West By the Numbers

Reel XII: Reviews of the Movie

Reel XIII: Trivia Related to the Movie

Reel XIV: 1937 - The Year in (Laurel-&-Hardy-Related) Movies

Reel XV: Links to Way Out West-Related Video Clips, Websites, and Books

---
TYPICAL BORING DISCLAIMER: This website is not at all connected with or endorsed by any official group or website associated with the legal or movie rights of Stan Laurel and/or Oliver Hardy. If any of the materials on this website are under copyright, E-mail the webmaster here and he will remove them immediately.

As with the movie, this website is presented in glorious black-and-white. Death to colorization!!
---

Other entertainment sites from this webmaster:
Laurel & Hardy's Leave 'em Laughing Page Our "parent" site, with reviews of Laurel & Hardy movies and biographies, and interviews with L&H biographers.
Another Charlie Chaplin Website Reviews of Chaplin's classic movies.
The Love Nest - A Buster Keaton Appreciation Cult An alternative gathering place for Buster Keaton buffs, including reviews of Keaton's silent movies, and much other Keaton miscellany.
Salty Steve's Popeye Page Reviews of the Fleischer Bros.' Popeye cartoons from 1933 to 1942.
The Marx Brothers in "A Day on the Internet" Reviews of the Marxes' movies.
So You Want a Joe McDoakes Website Reviews of the hilarious Joe McDoakes short subjects of the 1940's and '50s.
Gilligan's Id The attempted Freudian explanation of "Gilligan's Island."
Sit On My Monty Python Website
Steve Bailey's Lost in America Page Synopses and minutia related to Albert Brooks' great 1985 comedy.
"Atomic Shakespeare" and other Moonlighting Minutia A tribute to the famed Shakespeare-parody episode of the 1980's TV series.
It's All Too Much A song-by-song analysis of The Beatles' recorded work.

---
Still more links!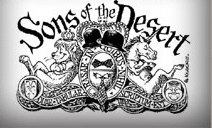 The Leave 'em Laughing Tent (this website's "parent" site) is a proud member of The International Laurel & Hardy Appreciation Society (a/k/a Sons of the Desert)! Click on their logo (above) for more info on their work in preserving and spreading the great work of Laurel & Hardy!

A terrific, British-based discussion group for all things L&H! If you're a buff, prepare to spend several hours posting your opinions on a wide range of Stan-and-Ollie-related topics!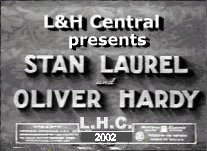 The Leave 'em Laughing Page has been dubbed an "official friend" of Laurel and Hardy Central, and we couldn't be prouder! Stuffed to the margins with insightful reviews and great tributes to The Boys, there's truly "everything from soup to nuts" at this site! Click on the logo to visit! (Also, click here to visit L&H Central's subsidiary website, "Stuff You Gotta Watch.")



---